On Tap
These are beers currently on tap in our Tasting Room – updated hourly
Single In The Sun
Belgian Style Single Ale
Available in bottles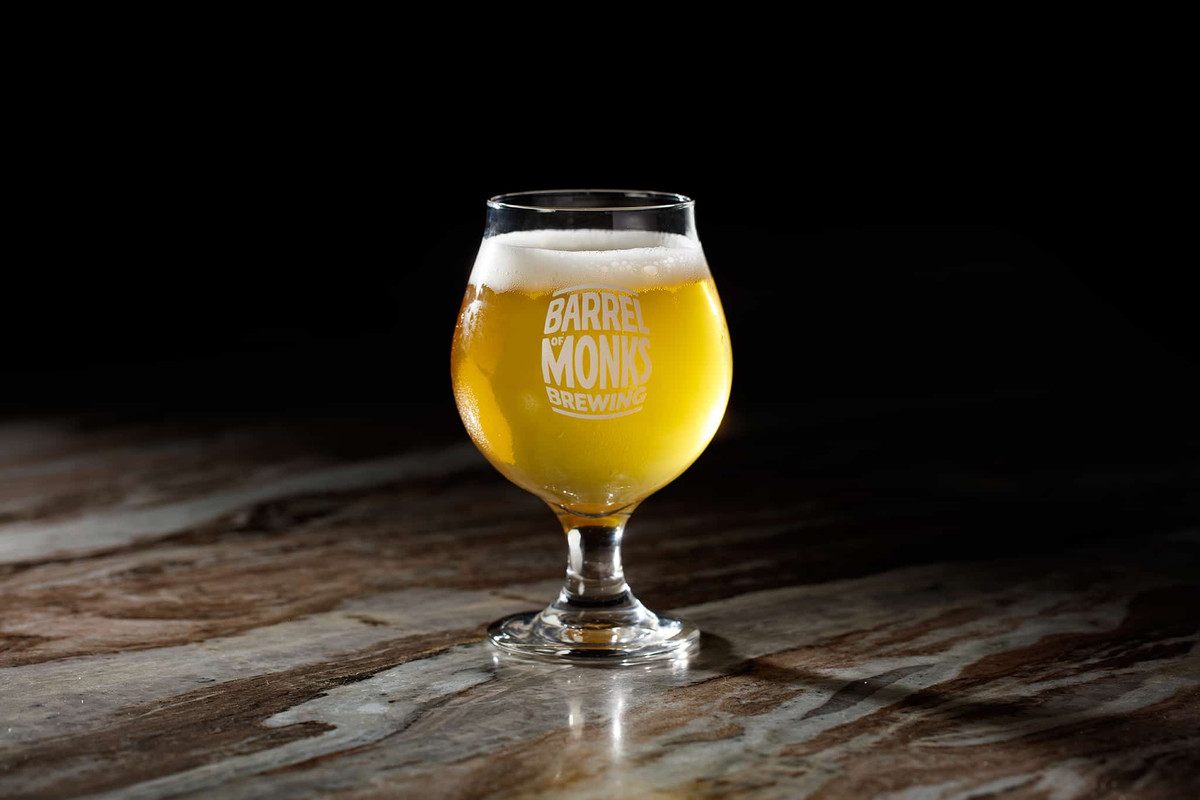 While Belgian monks have brought us boldly flavored and high octane beers such as Tripels and Quadrupels, the beer that they are most likely drinking themselves is a Singel or Patersbeir. Like those monks, at Barrel of Monks you'll likely see us enjoying this clean and refreshing beer regularly as there is always something to be done and staying on as even a keel as possible is key. It's both the perfect beer to begin your quest into the world of Belgian Ales and an ideal choice after a long day of toil and trouble.
Abbey Terno
Belgian Style Dubbel
Available in bottles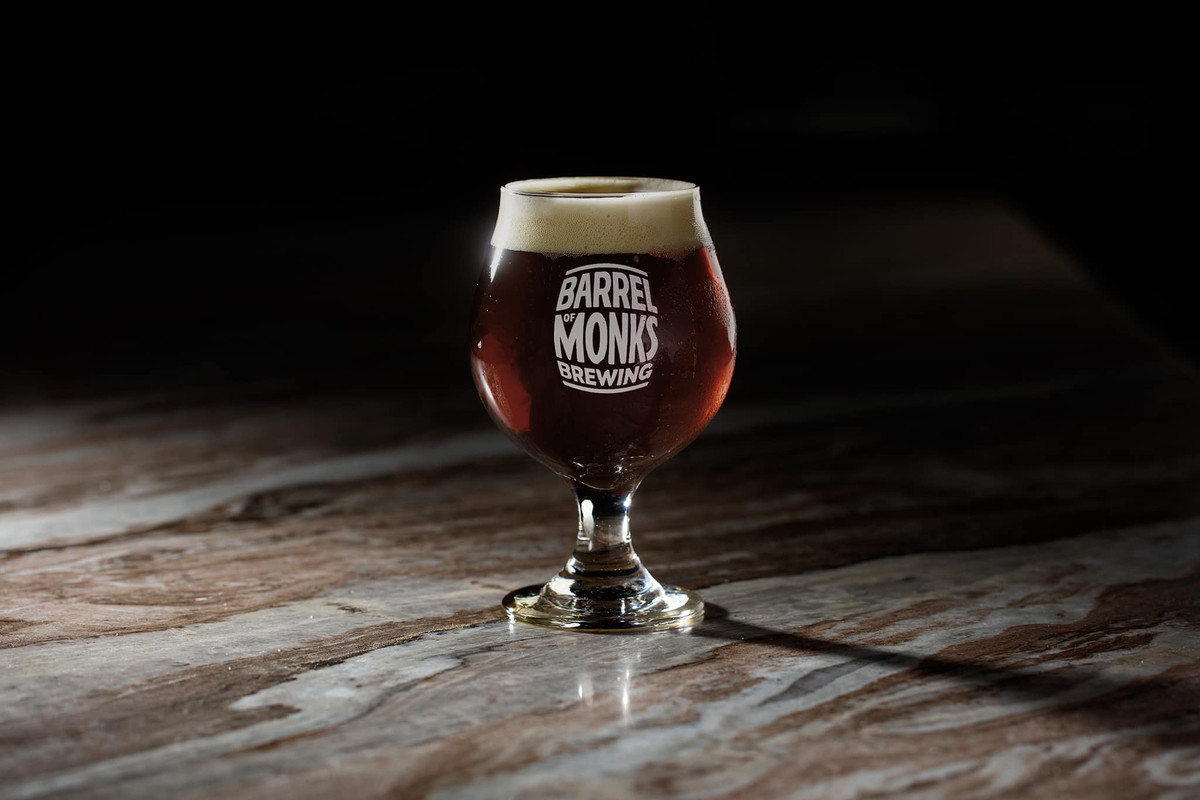 Charmingly tweaked from the Latin term Ab Aeterno which translates to "from eternity" or "since the beginning" depending on who you ask, Abbey Terno is our version of the abbey style Dubbel. This timeless brown beer makes liberal use of delicious Belgian candi sugar that adds notes of toffee, dried fruit, just a hint of chocolate and is dry and sessionable even at 7% ABV.
Three Fates
Belgian Style Tripel
Available in bottles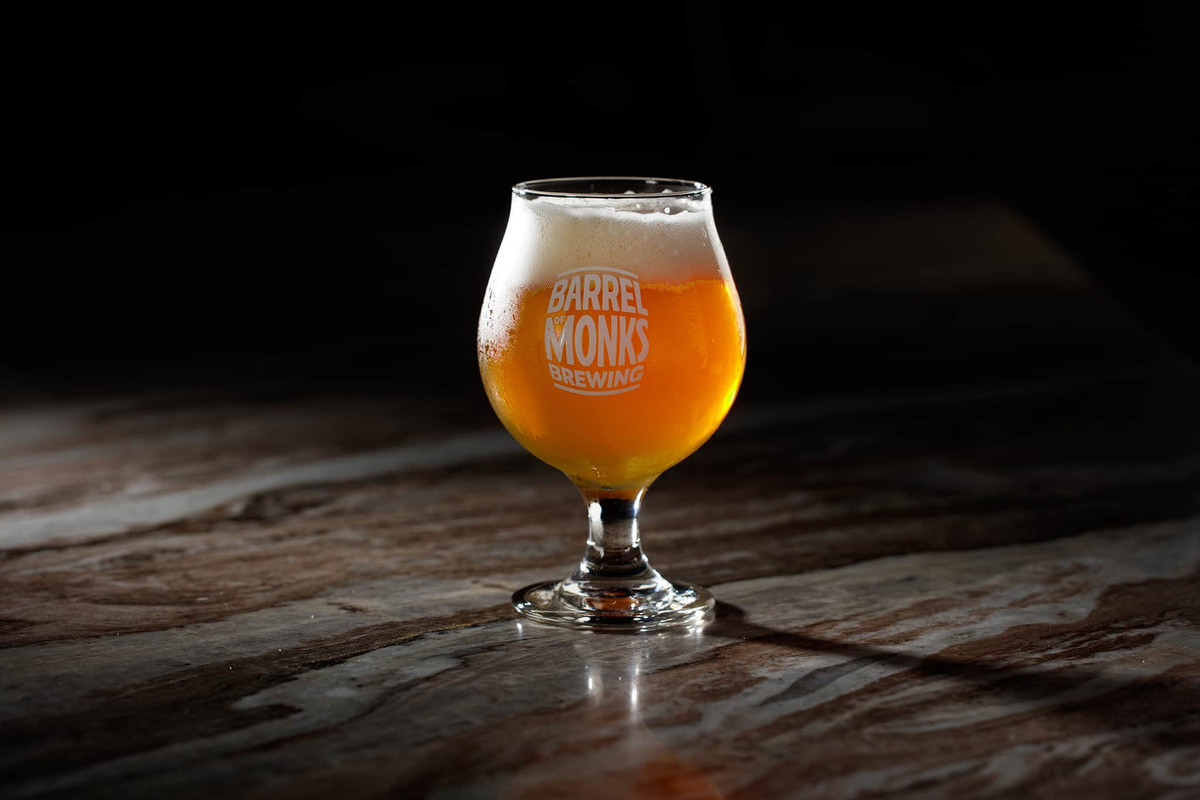 Possibly the most well known and timeless style of Belgian Abbey Ales is the tripel. In keeping with that tradition we use only the finest European malts and hops to craft Three Fates. The nose offers floral notes and zesty yeast aromas. Hints of stone fruits, caramel, and spices accompany this full flavored golden yellow ale. This complex beer pairs extraordinarily well with food and can be aged for years for those people that practice patience.
Quadraphonic
Belgian-style Quadrupel
Available in bottles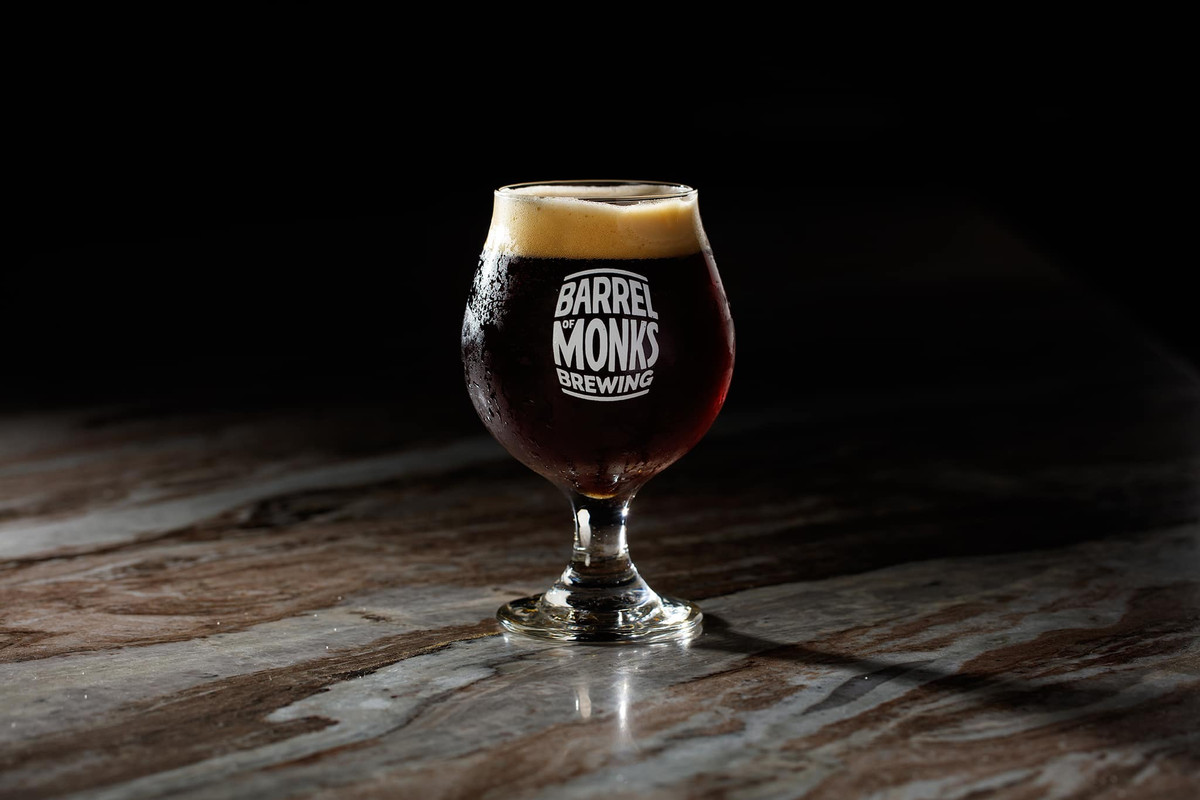 The quadrupel is the grandaddy of the Abbey style ales. Typically, they are dark, strong ales bursting with flavors such as dark fruit, chocolate and raisins and our Quadraphonic is no exception. This dense beer hides its 10.5% ABV well with a deep brown color and a long rich finish. The Quadraphonic is a beer designed for celebration and decadence.
Wizard
Belgian Style Witbier
Available in bottles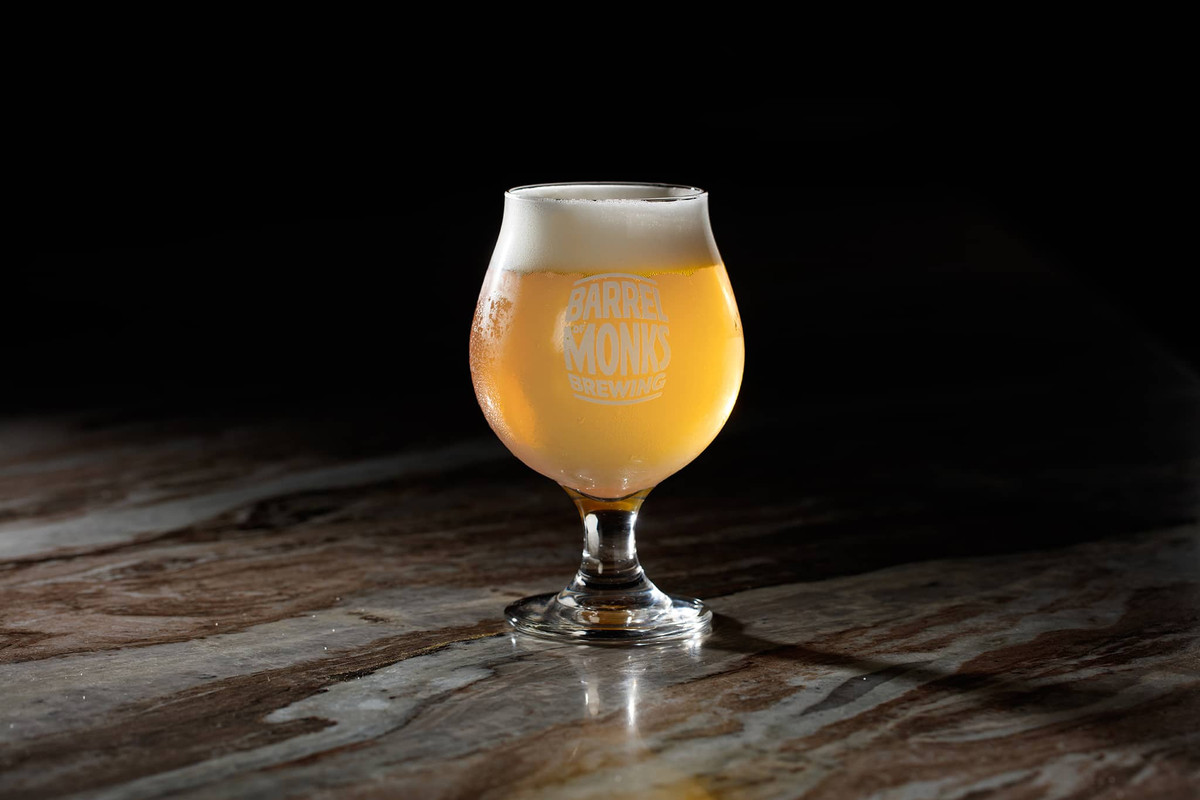 Slightly bready with the bitter tang of orange peel and coriander spice
Witty in Pink
Belgian Wit with Raspberries
Available in bottles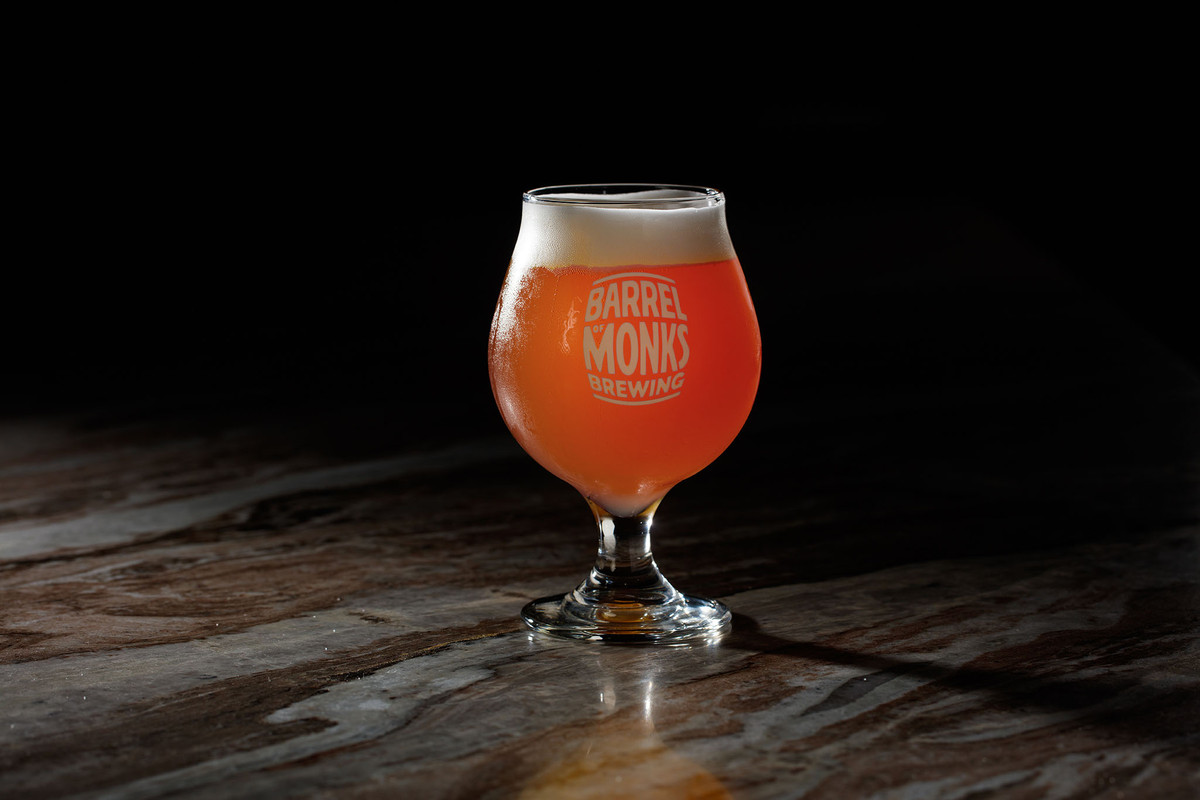 Witty in Pink is our raspberry enhanced Belgian-style Wit. It is tangy and refreshing. And yes it is Pink! This beer is brewed once a year for charity, 50% of our profits go to breast cancer awareness, research, and treatment.
Passionfruit Single
Belgian Style Single Ale with Passionfruit
Dry-Hopped Single
Belgian Style Single Ale dry-hopped with Citra & Mandarina
Top Secret Hard Seltzer Project
Mojito Sparkling Ale
Strawberry Beret
Belgian Style Amber Ale w/ Strawberries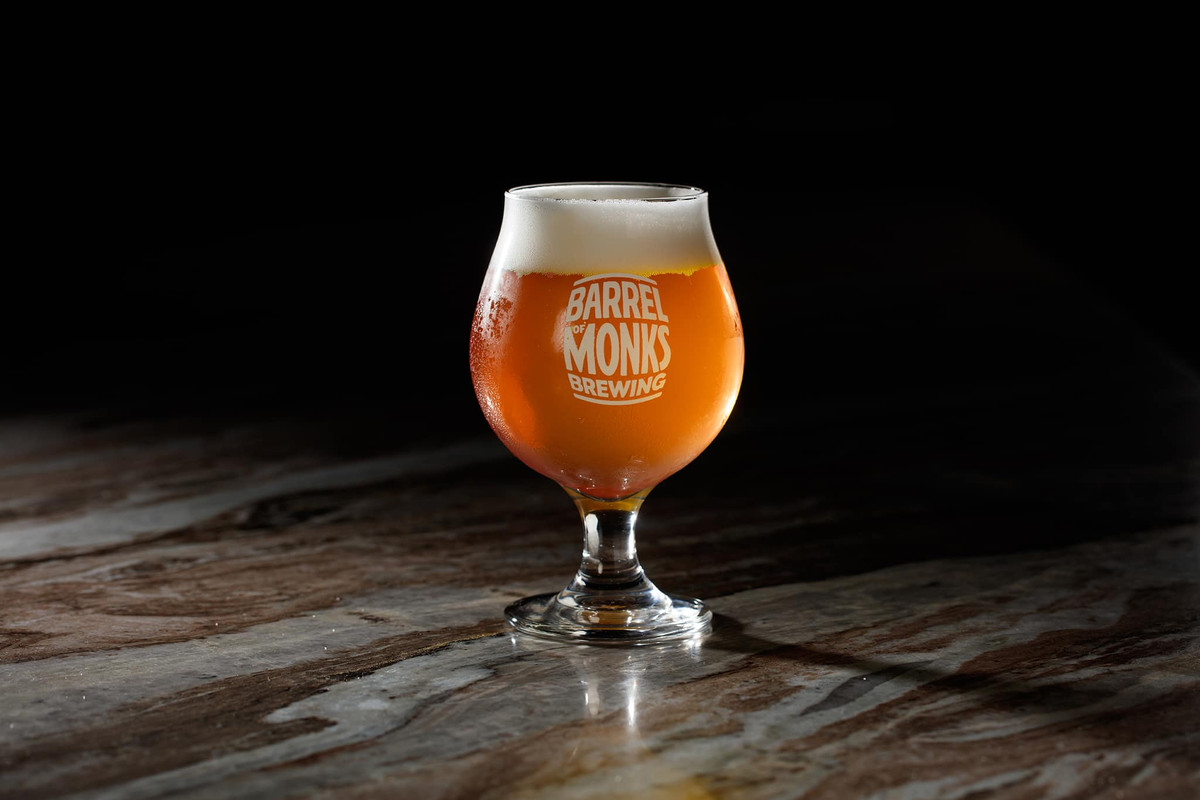 Far from being a fruit juice, this is a subtle and well-balanced amber ale with hints of caramel malts, phenolic spice and strawberries. We did use copious amounts of strawberries, however at Barrel of Monks we never want the fruit to out shine a great beer.
Blood Orange Bliss
Sour Belgian-Style Blonde with Blood Orange & Sea Salt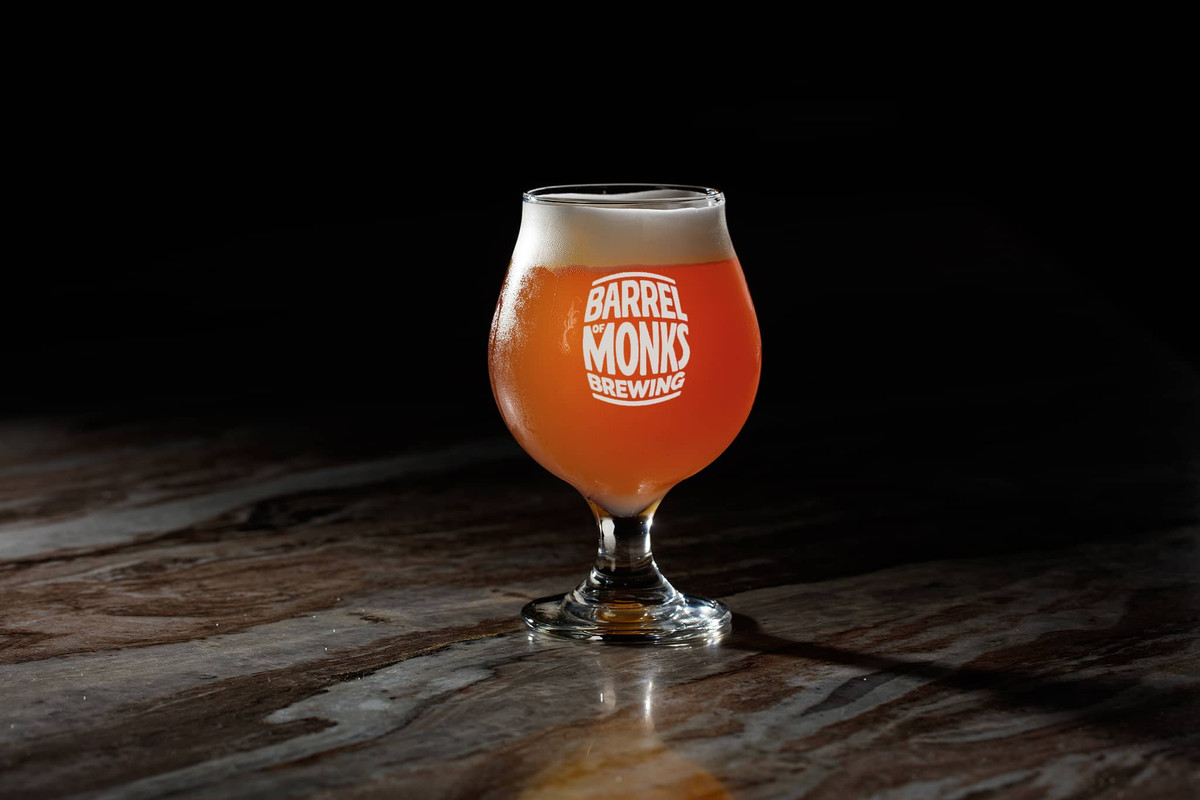 This is a sour Belgian style ale is crisp refreshing with a subtle tartness that is perfect for the south Florida climate. We added blood orange and sea salt to blend with the coriander spice providing our take on traditional gose.
Endless Enigma
Belgian Style IPA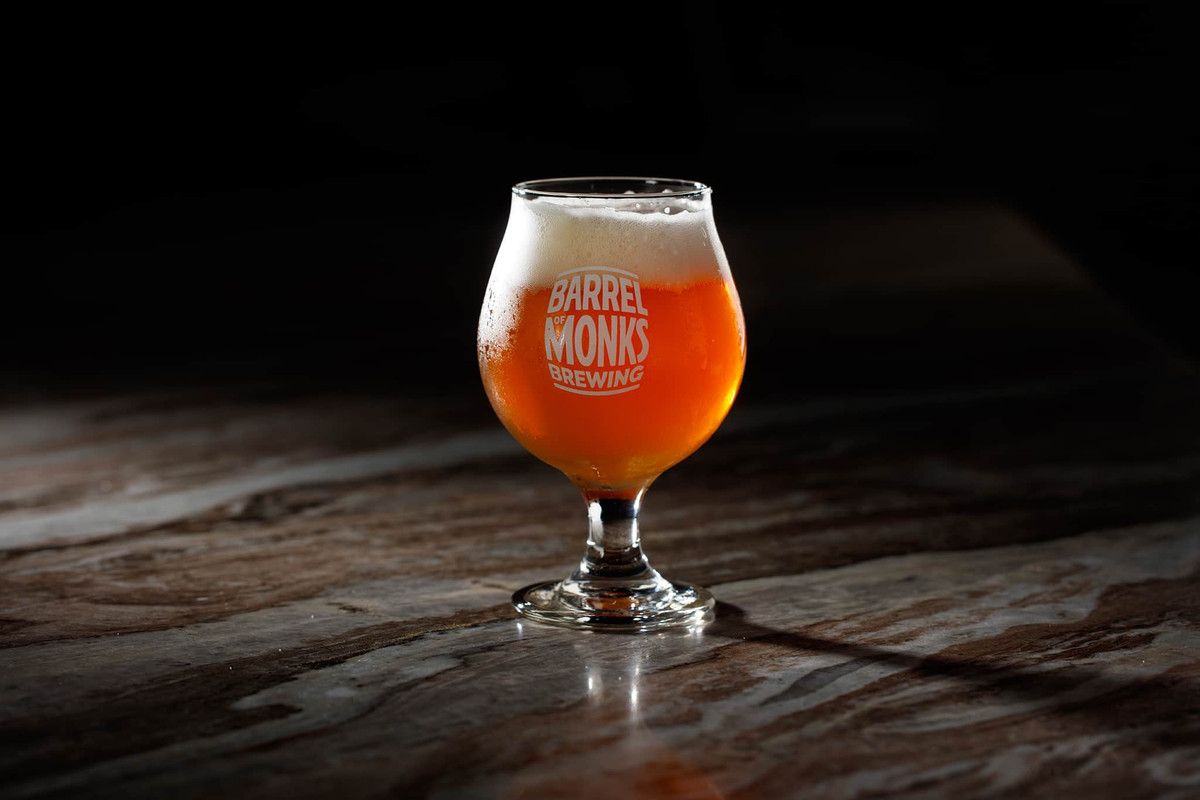 In a world full of over bitter IPAs, our Endless Enigma is the perfect blend, plenty of hop flavor and aroma without the mouth-numbing bitterness that many pale ales offer. Our twist on an IPA provides a bold juicy flavor that comes from the Citra, Mosaic and Amarillo hops. Now let us be clear, there is absolutely nothing wrong with a big, bold and bitter beer, but we simply lean towards offering a bit more malt balance and yeast character in our Belgian style IPA.