On Tap
These are beers currently on tap in our Tasting Room – updated hourly
Single in the Sun
Belgian Style Single Ale
Available in bottles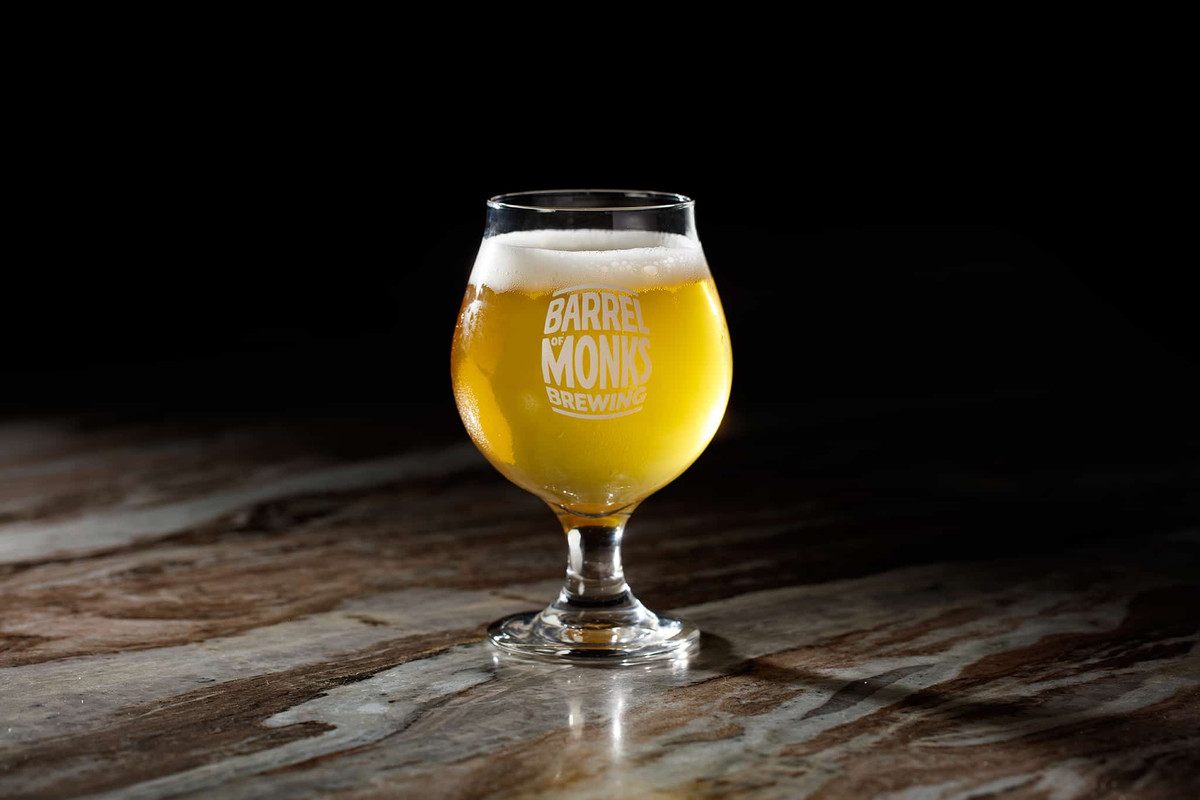 While Belgian monks have brought us boldly flavored and high octane beers such as Tripels and Quadrupels, the beer that they are most likely drinking themselves is a Singel or Patersbeir. Like those monks, at Barrel of Monks you'll likely see us enjoying this clean and refreshing beer regularly as there is always something to be done and staying on as even a keel as possible is key. It's both the perfect beer to begin your quest into the world of Belgian Ales and an ideal choice after a long day of toil and trouble.
Abbey Terno
Belgian Style Dubbel
Available in bottles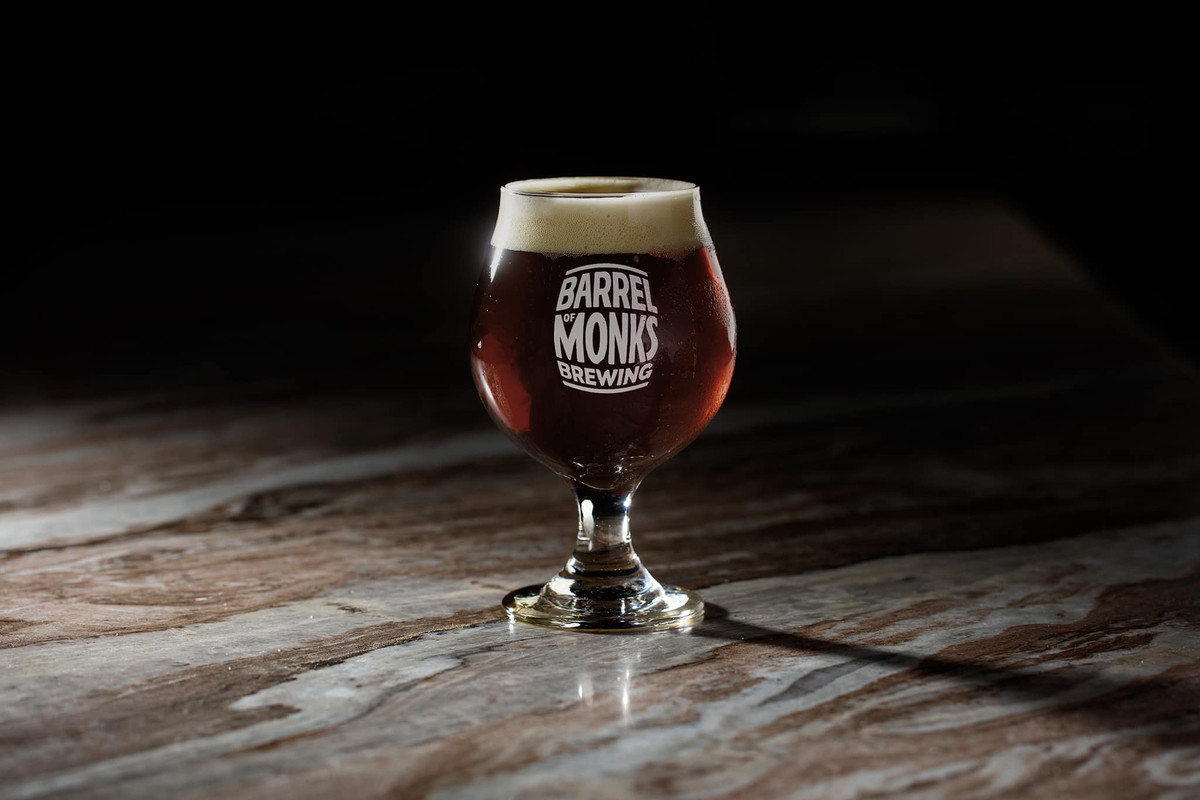 Charmingly tweaked from the Latin term Ab Aeterno which translates to "from eternity" or "since the beginning" depending on who you ask, Abbey Terno is our version of the abbey style Dubbel. This timeless brown beer makes liberal use of delicious Belgian candi sugar that adds notes of toffee, dried fruit, just a hint of chocolate and is dry and sessionable even at 7% ABV.
Three Fates
Belgian Style Tripel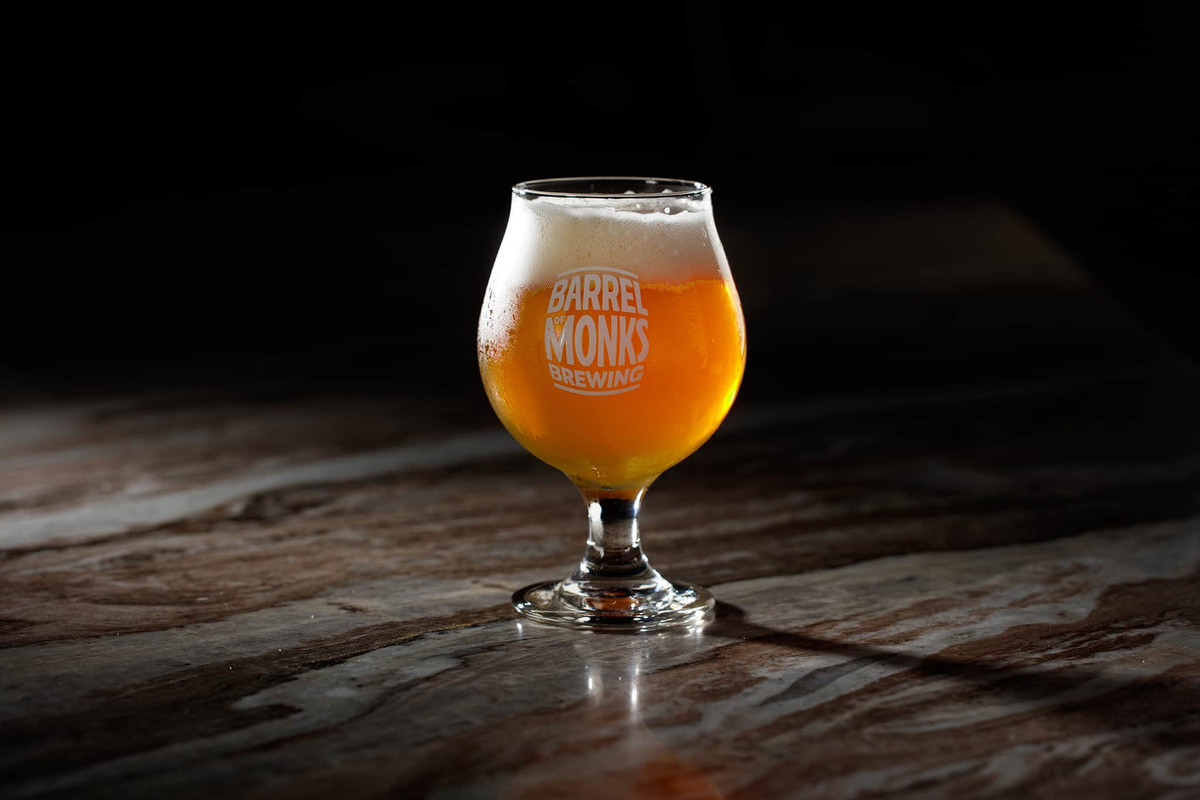 Possibly the most well known and timeless style of Belgian Abbey Ales is the tripel. In keeping with that tradition we use only the finest European malts and hops to craft Three Fates. The nose offers floral notes and zesty yeast aromas. Hints of stone fruits, caramel, and spices accompany this full flavored golden yellow ale. This complex beer pairs extraordinarily well with food and can be aged for years for those people that practice patience.
Quadraphonic
Belgian-style Quadrupel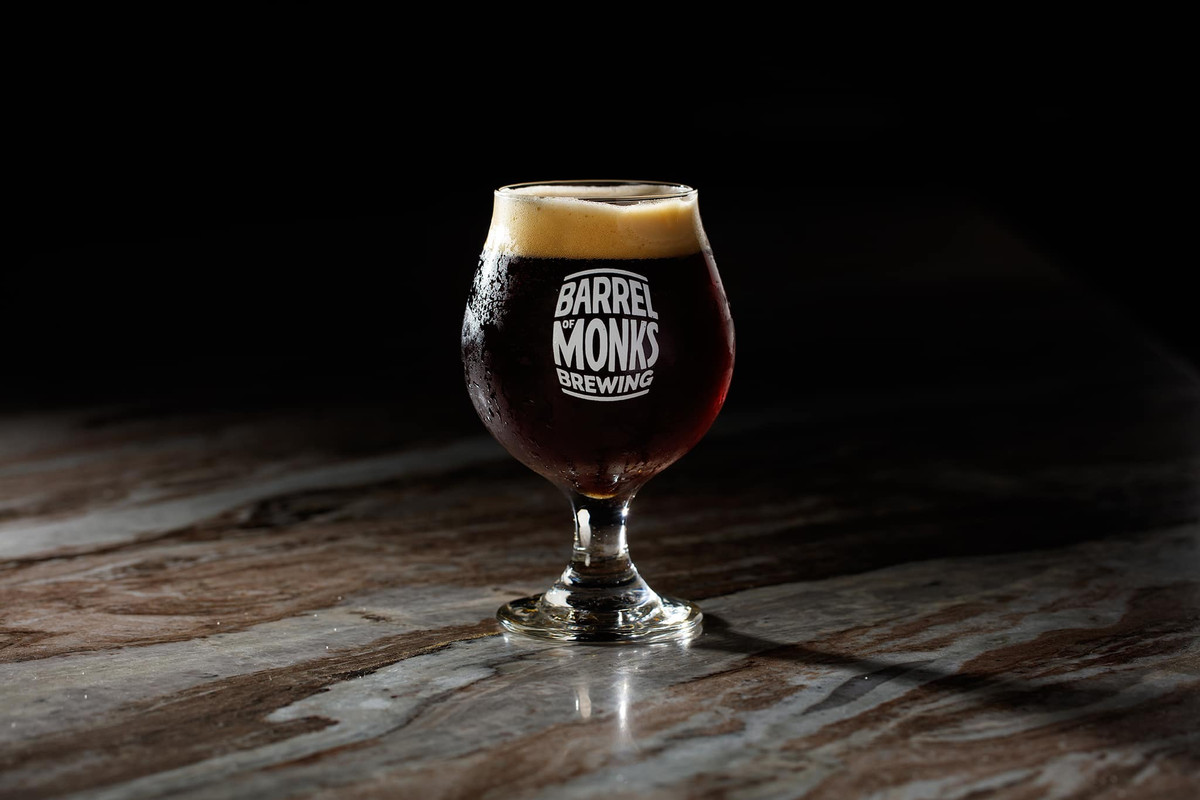 The quadrupel is the grandaddy of the Abbey style ales. Typically, they are dark, strong ales bursting with flavors such as dark fruit, chocolate and raisins and our Quadraphonic is no exception. This dense beer hides its 10.5% ABV well with a deep brown color and a long rich finish. The Quadraphonic is a beer designed for celebration and decadence.
Wizard
Witbier
Available in bottles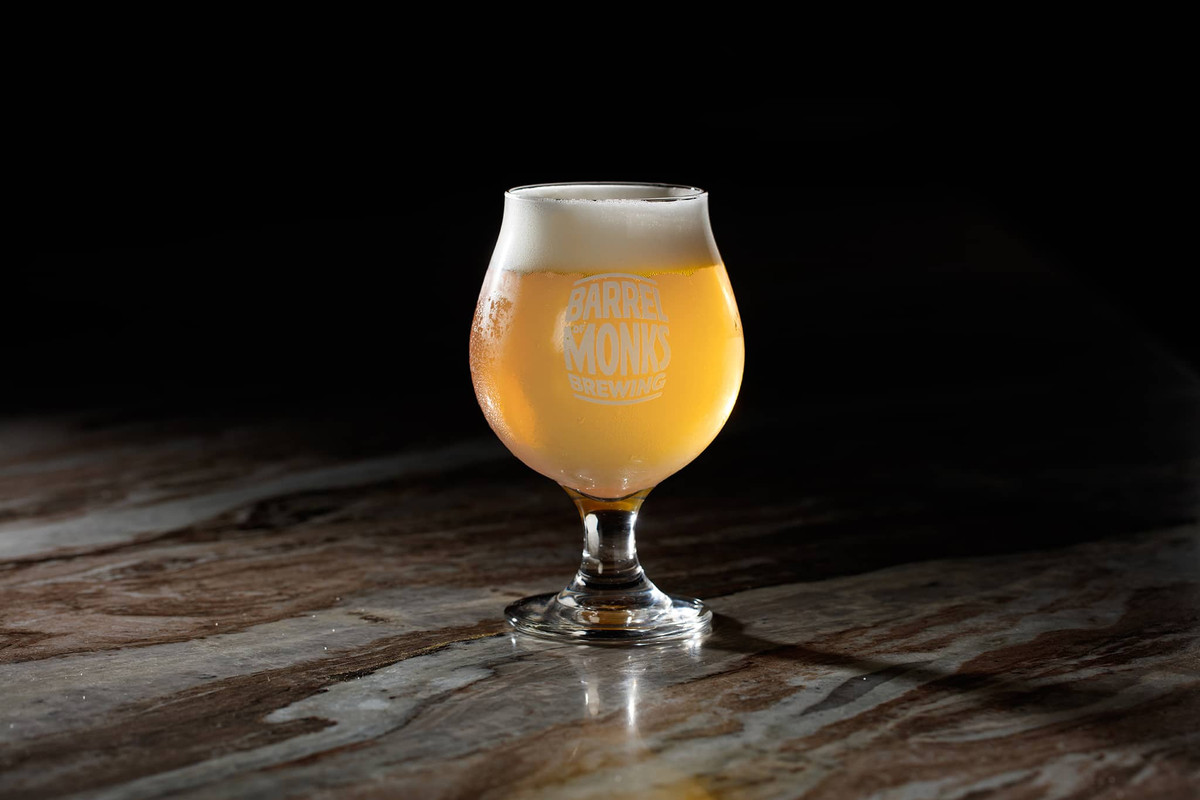 Slightly bready with the bitter tang of orange peel and coriander spice
Den of Sins
Belgian Style Bourbon Barrel-Aged Imperial Stout
Available in bottles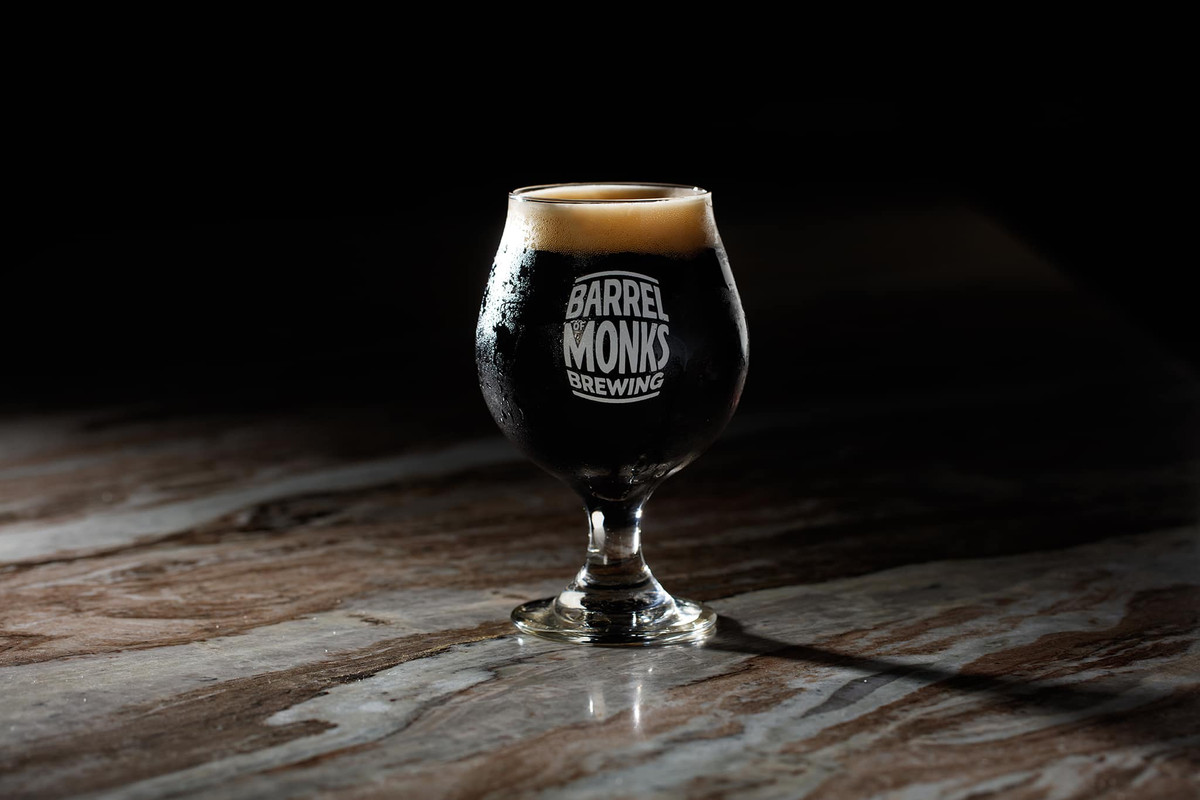 Our Parade of Souls Belgian-style imperial stout is already a big complex beer, but we decided to ramp it up further by aging some in bourbon barrels for several months. The carmel and vanilla notes from the barrel really work with this beer. It is a small batch beer for us that will go soon, get it while you can!
Incredible Wizard
Hoppy Belgian Wheat Wine Ale
Available in bottles
Here it is, a big hoppy beer from Barrel of Monks! We didn't just make an IPA as last we checked there were quite a few of those available. We did hops our way, marrying the big juicy hop style of a new England IPA with our 10% Belgian Wheat Wine. This full-bodied beer is bursting orange peel, coriander, sticky malts and of course dank floral and citrusy hops. The bitterness is just enough to balance rich malt sweetness and the blend of Nugget, Citra, Motueka, Amarillo and Mandarina Bavaria add a depth of flavor and complexity that has to be tasted. This truly unique hoppy beer stays true to our Belgian inspired roots while giving the hop heads something to chew on.
Odd Breed: Past & Future
Saison
Available in bottles
Our flagship Saison is rooted in the past but with a nod towards what we believe Saison should be: citrusy, tart, and effervescent with great drinkability. Brewed with imported Pilsener malt, domestic raw wheat, rye and flaked oats; bittered with aged German Hallertau hops and fresh Czech Saaz added for aroma. Aged in neutral French oak puncheons.
Single In Havana
Belgian Single with Guava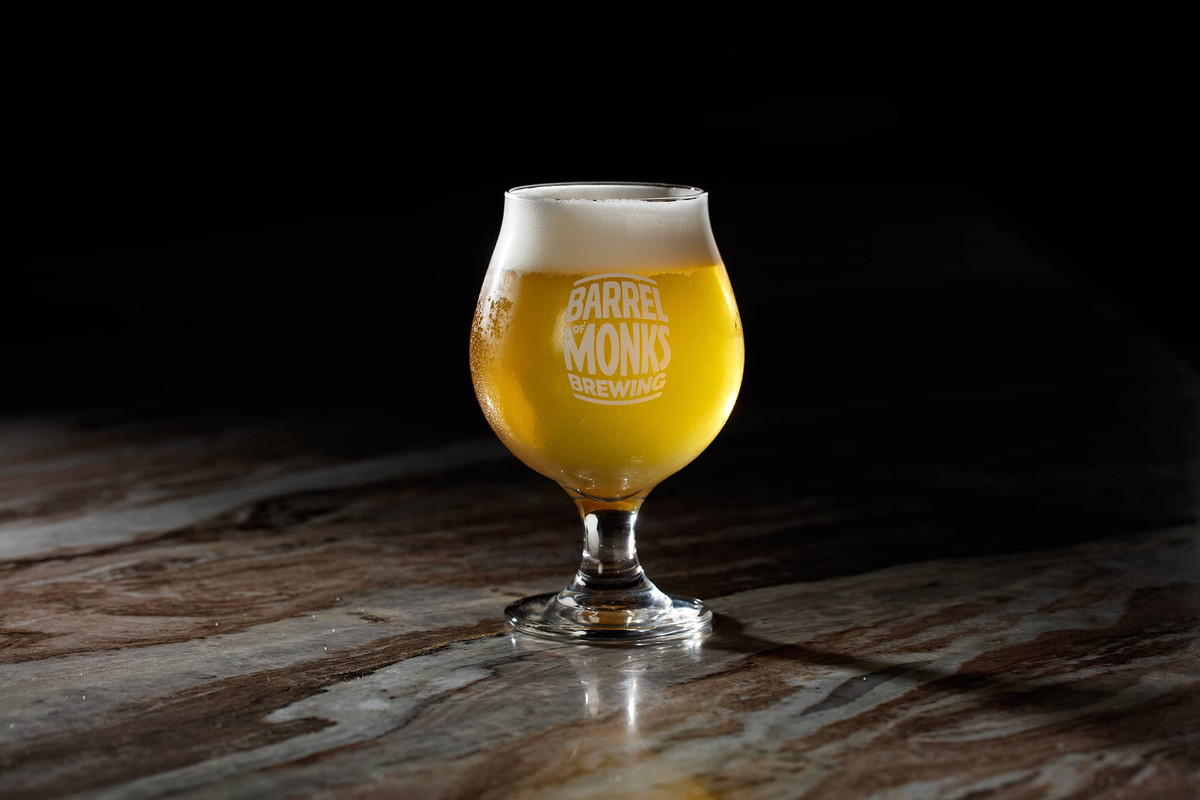 Fruit beers are best when they are done subtly. Blending fruit and beer require more the precision of a scalpel than the brute force of a chainsaw. The Guava in our Single in Havana adds just a touch of sweetness and tropical fruit to our crisp, dry Single in the Sun producing a well-balanced beer.
Be Mine
Belgian Style Quadrupel with Cherries & Chocolate
Available in bottles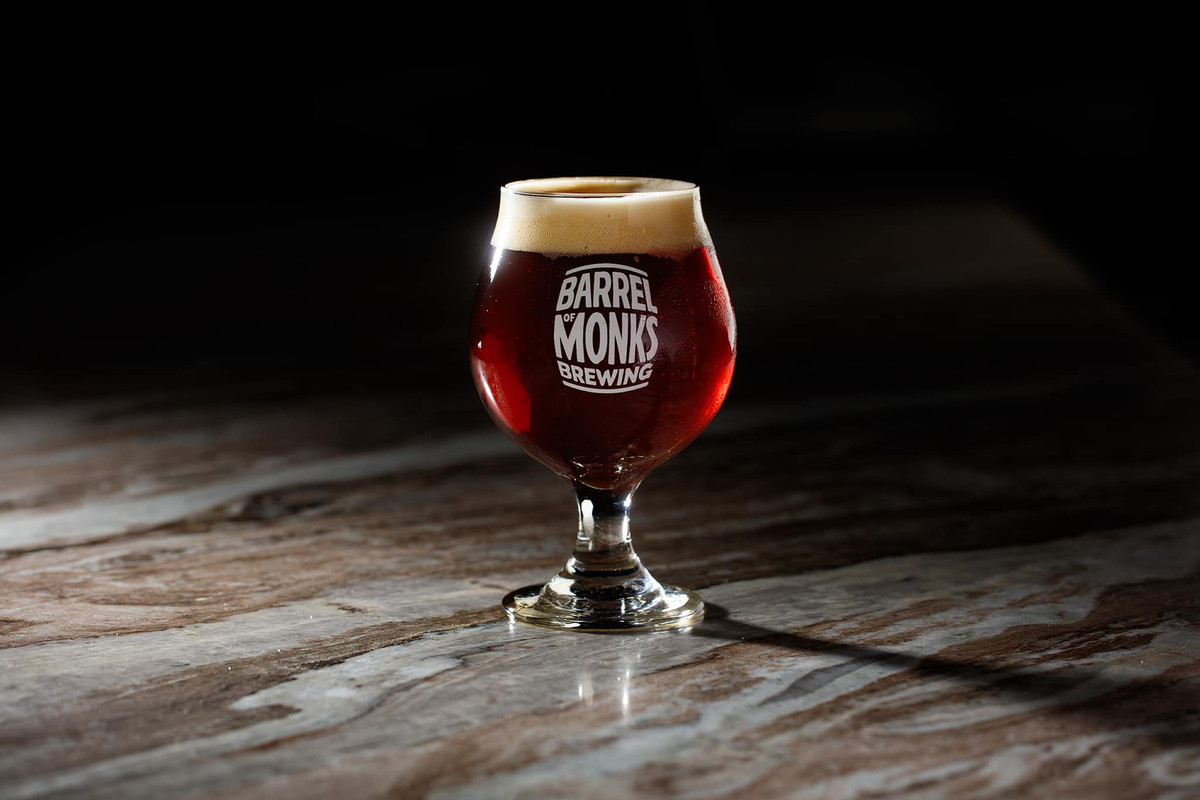 Be Mine. This is a version of our Quadraphonic quadrupel treated with cherries and chocolate. This brings one word to mind... decadence. The tart cherries and cocoa nibs added to the already rich dark fruit nots of our Quadraphonic, results in a hedonistic delight for the senses. This annual release is perfect for sharing with that special someone. Cheers!
I Reckon
Hoppy Belgian Style Brut Pale Ale
Available in bottles
This beer was brewed in collaboration with Tarpon River, Mathews, Odd Breed, Funky Buddha, Royal Palm, The Tank, and Riverside Market to honor good friend Mike White. Portion of proceeds go to Mike's family. Dry, pale blonde with champagne-like carbonation. This beer was dry-hopped with Amarillo, Idaho 7, Belma and Ekuanot hops.
Toccata
Belgian-Style Amber Ale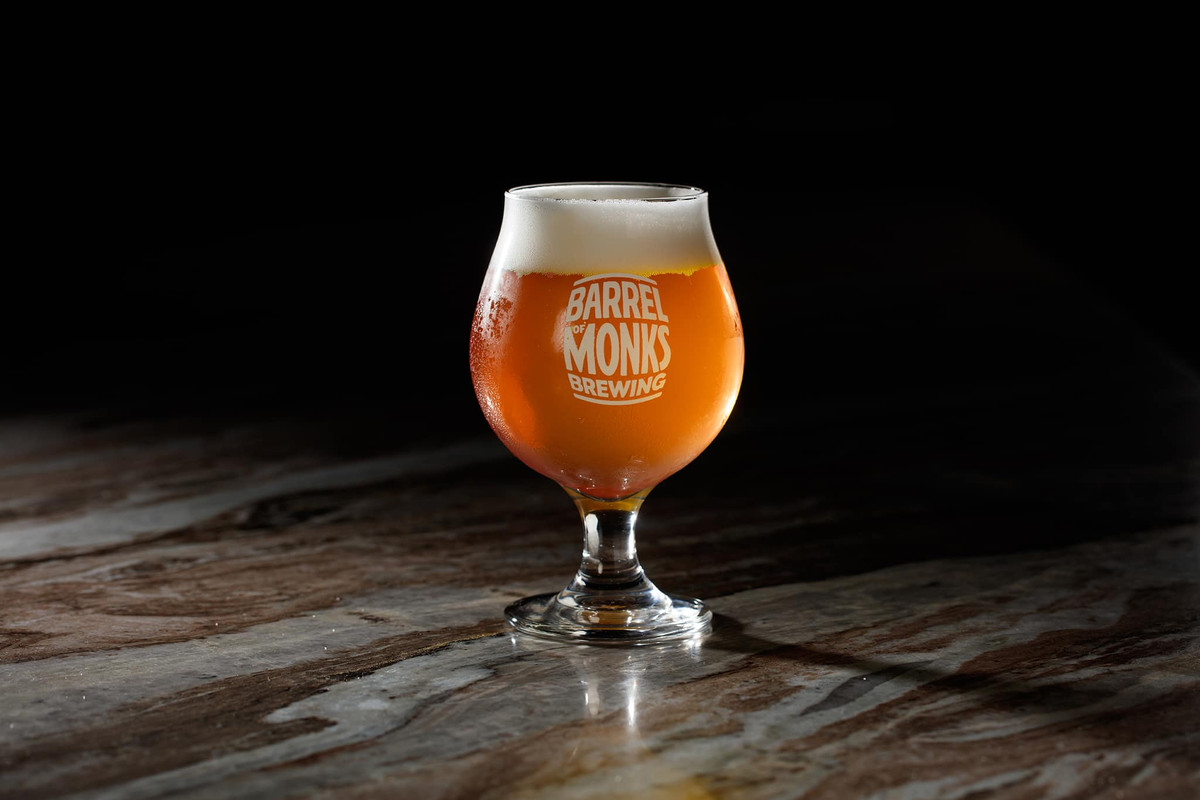 From a virtuoso piece of music performed by nimble dexterous fingers to show its performers' abilities, Toccata describes poise, skill and technique. We believe that our Amber Ale shows off these same attributes. Expertly blending high quality German 2-Row barley and crystal malts gives this beer a brilliant color and lends notes of toasty bread and subtle fruit from the yeast. Harmony and balance are the key, letting all the flavors come together to create something greater than the sum of its parts.