On Tap
These are beers currently on tap in our Tasting Room – updated hourly
Single in the Sun
Belgian Style Single Ale
Available in bottles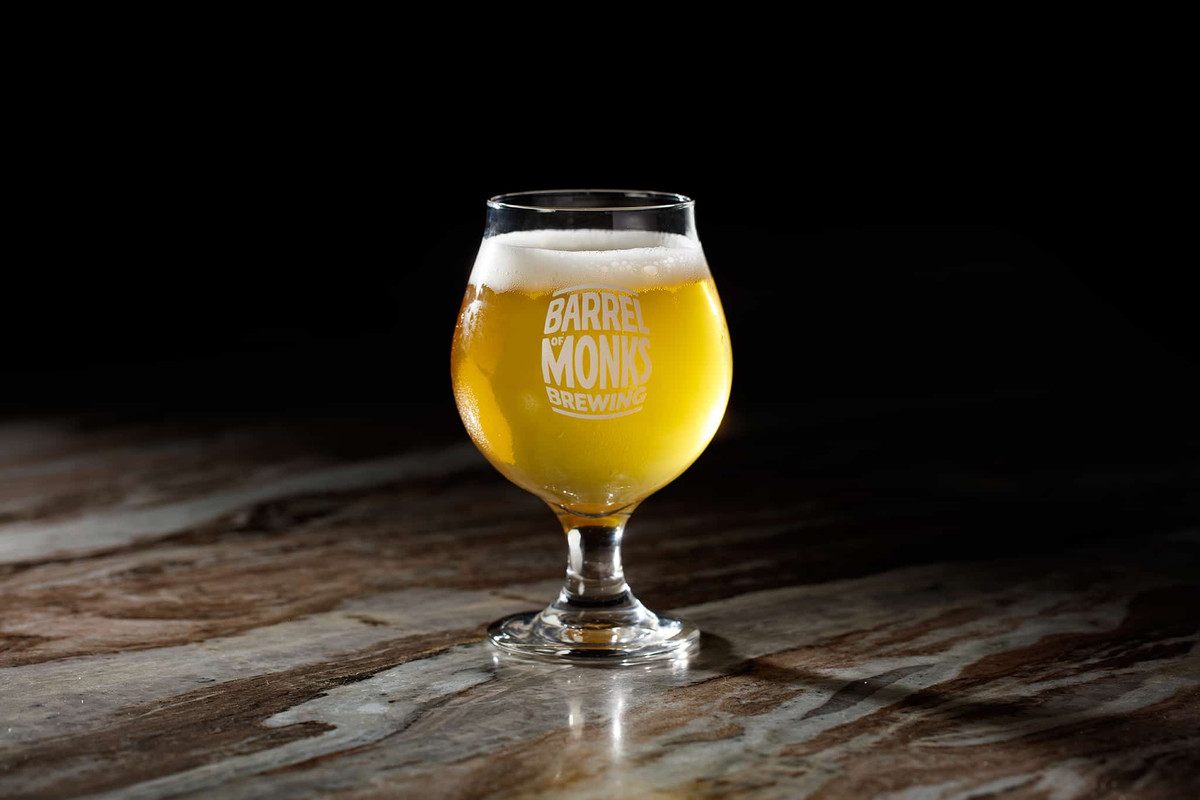 While Belgian monks have brought us boldly flavored and high octane beers such as Tripels and Quadrupels, the beer that they are most likely drinking themselves is a Singel or Patersbeir. Like those monks, at Barrel of Monks you'll likely see us enjoying this clean and refreshing beer regularly as there is always something to be done and staying on as even a keel as possible is key. It's both the perfect beer to begin your quest into the world of Belgian Ales and an ideal choice after a long day of toil and trouble.
Abbey Terno
Belgian Style Dubbel
Available in bottles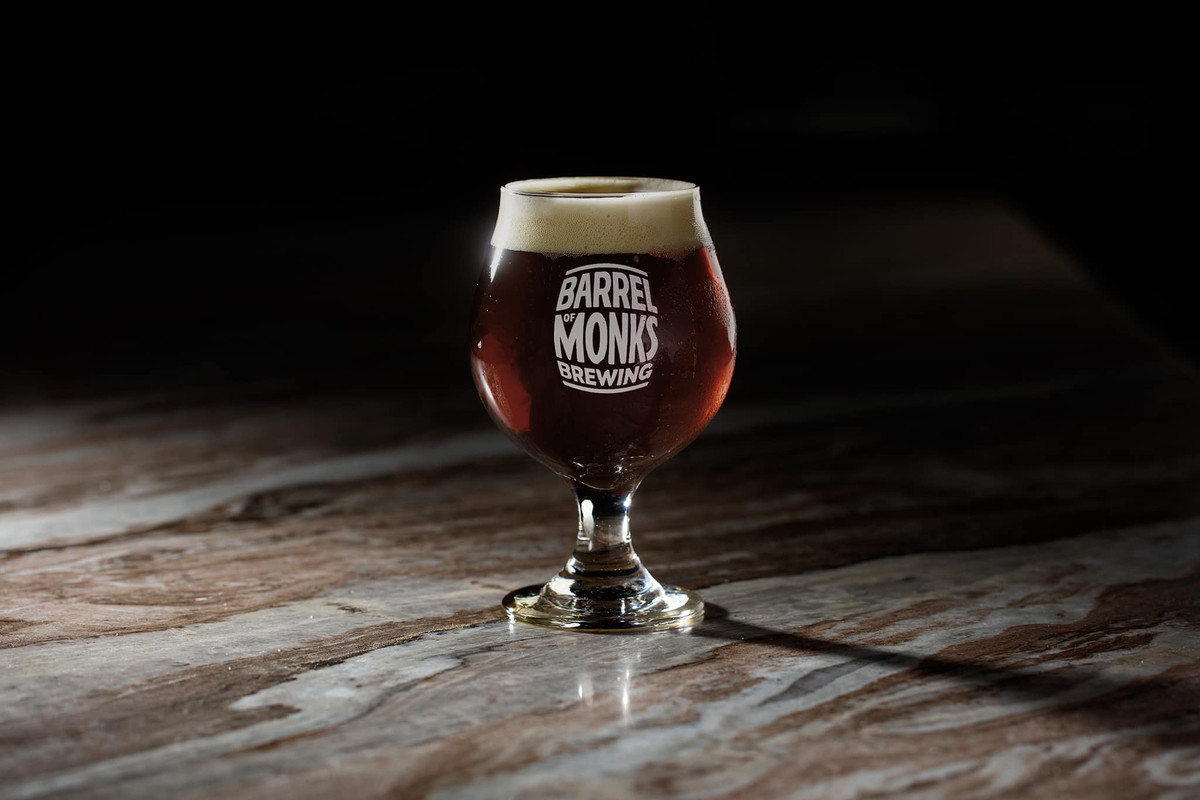 Charmingly tweaked from the Latin term Ab Aeterno which translates to "from eternity" or "since the beginning" depending on who you ask, Abbey Terno is our version of the abbey style Dubbel. This timeless brown beer makes liberal use of delicious Belgian candi sugar that adds notes of toffee, dried fruit, just a hint of chocolate and is dry and sessionable even at 7.5% ABV.
Three Fates
Belgian Tripel
Available in bottles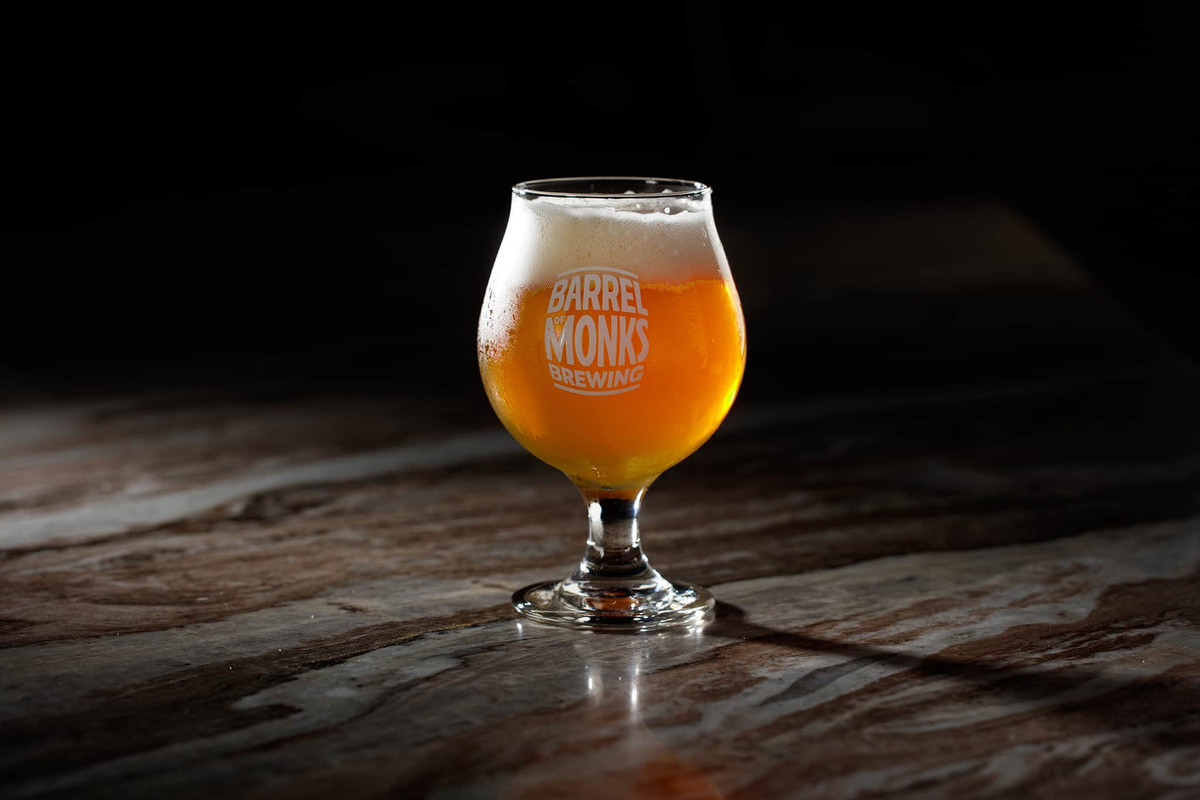 The Three Fates in Greek mythology were sisters who determined length of life and eventual demise, they held the key to your destiny. Three Fates Tripel is a 9% ale with subtle hints of caramel, sweet bread and plenty of zesty spice from the Belgian yeast strain. It is often described as quite pleasant in appearance with a deep golden color and a white frothy head.
Quadraphonic
Quadrupel
Available in bottles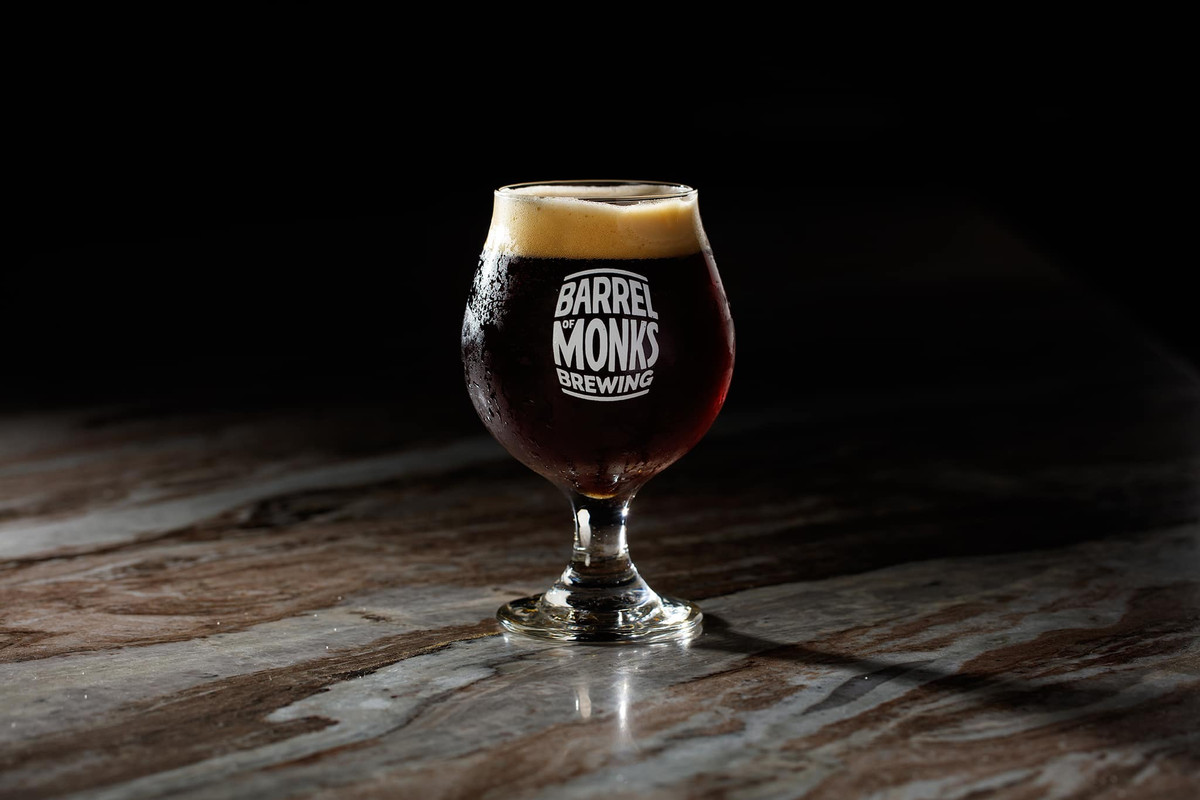 Inspired by the Trappist brewers in Belgium, the Quardupel is a Belgian style ale that is typically dark, strong, and bold in flavor. Our Quadraphonic is no exception. Quadraphonic is deep brown in color with reddish hues. It bursts with flavors of dark fruits, chocolate, and raisins, with a long rich finish. This beer is designed for celebration and decadence, and hides it's 10.5% ABV well.
Wizard
Witbier
Available in bottles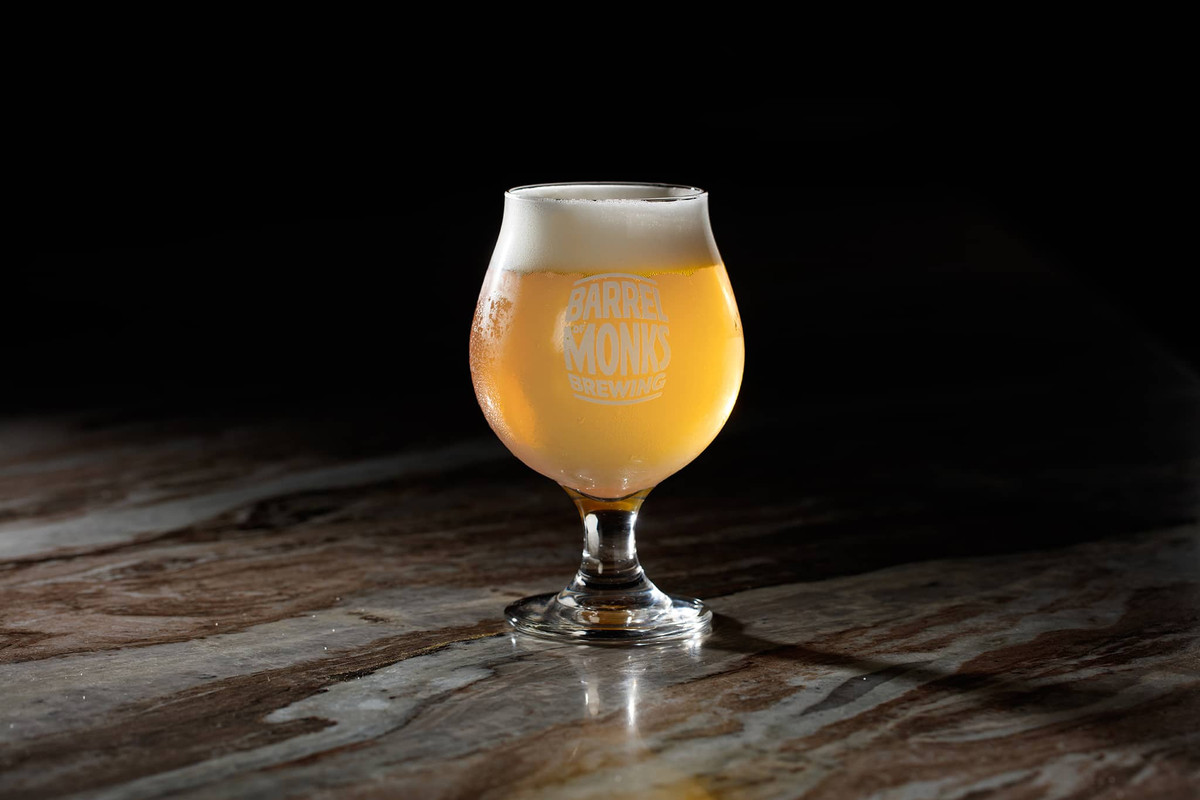 Slightly bready with the bitter tang of orange peel and coriander spice
Cranberry Wizard
Witbier with Cranberry
A crisp and refreshing Belgian style witbier with cranberry added. The cranberry provides an additional subtle sweetness that blends beautlifully with the orange peel and coriander spice.
Father Christmas
Belgian-style Winter Ale
Available in bottles
Christmas Morning
Belgian Dark Strong Ale with Holiday Spices & Coffee
Nuance
Farmhouse Ale
Available in bottles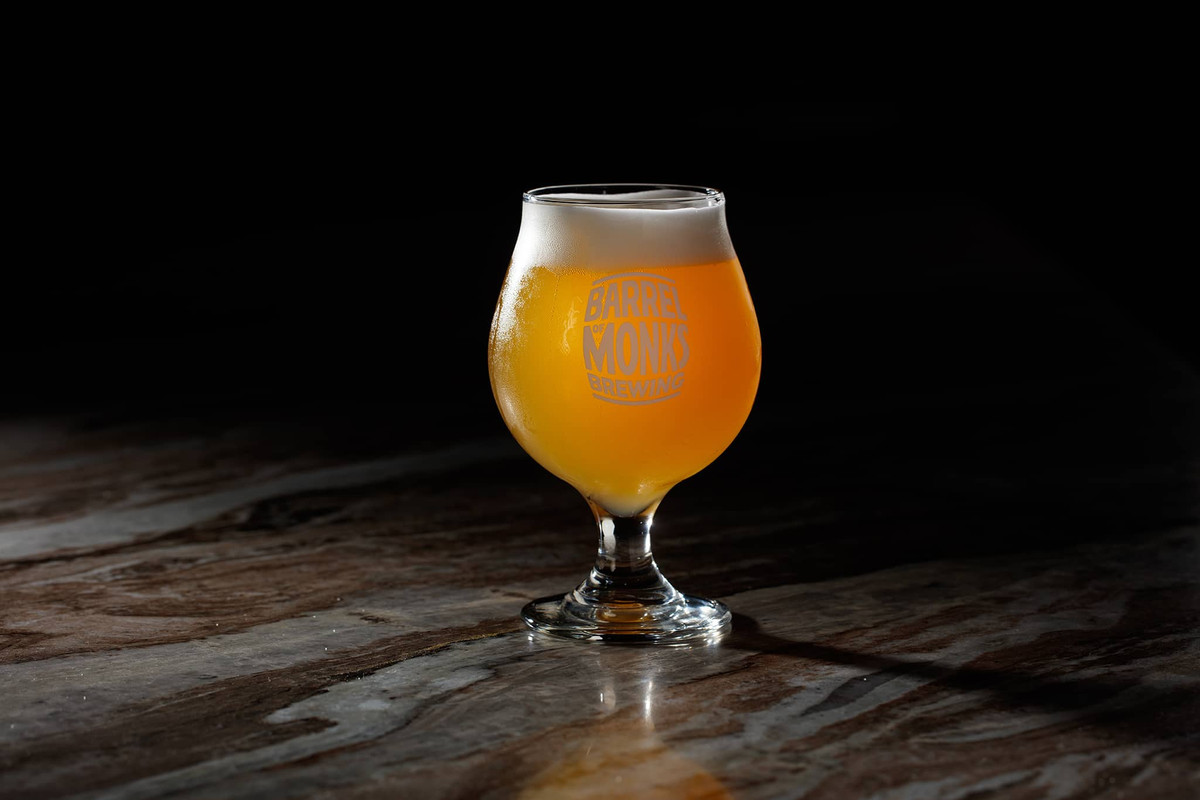 Saison is a unique category of beer. They can take the form of super funky farmhouse ales, full of earthy or even horsey aromas and flavors (horsey tastes better than it sounds, rest assured!). On the other end of the spectrum, you have the clean refined flavors of zesty spice and light, tart citrus. Our Nuance is very much in latter category, dry and effervescent with subtle spice notes that blend seamlessly with light floral hops. Neither big nor bold, it is a little more…nuanced.
#99
Hoppy Belgian-Style Blonde
Available in bottles
This beer was brewed in honor of our good friend Warren Sapp. A Florida native and NFL Hall of Famer played high school, college and most of his professional football career in the Sunshine State. He has been a loyal supporter of our brewery, and we collaborated with him to create this delicious libation. It is a Belgian-style blonde ale with lots of citrusy hops added to the whirlpool and then heavily dry-hopped. This creates a rich aroma and flavor profile withour overwhelming bitterness. Please come in a raise a glass with us to celebrate the distinguished career of #99, the QB Killa.
Toccata
Belgian Amber Ale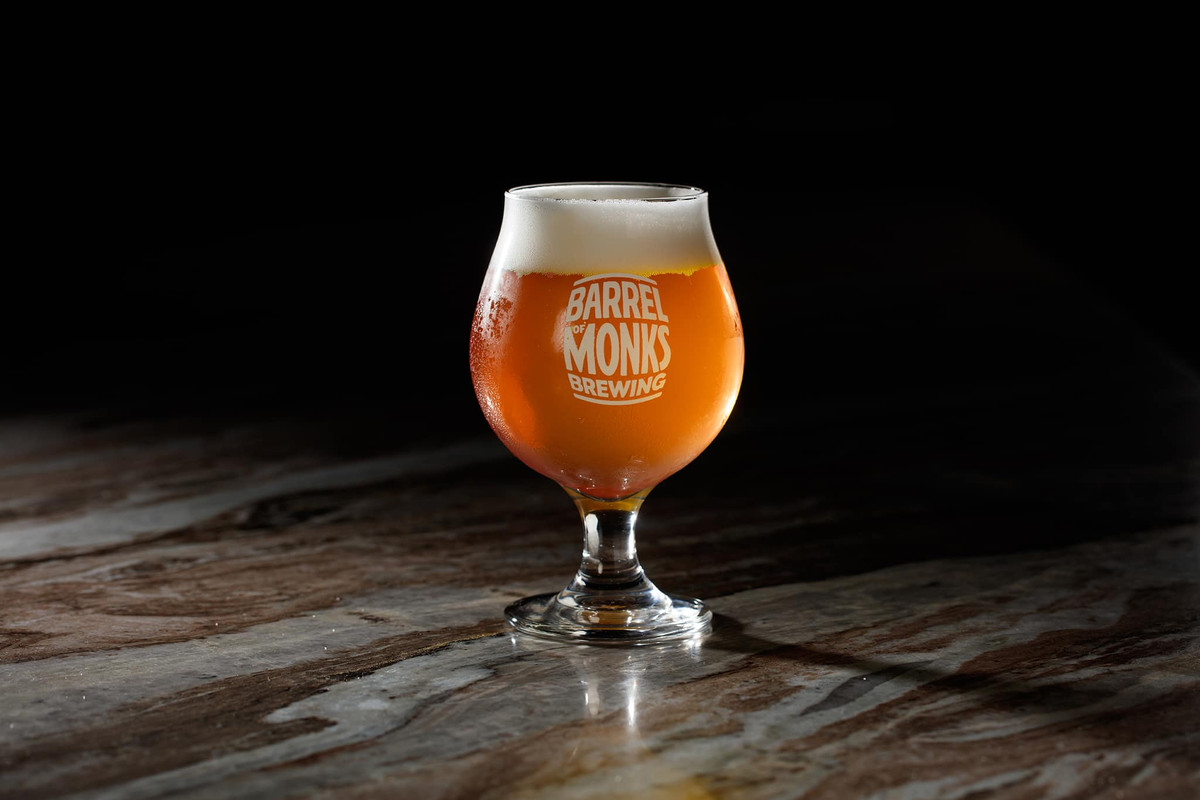 From a virtuoso piece of music performed by nimble dexterous fingers to show its performers' abilities, Toccata describes poise, skill and technique. We believe that our Amber Ale shows off these same attributes. Expertly blending high quality German 2-Row barley and crystal malts gives this beer a brilliant color and lends notes of toasty bread and subtle fruit from the yeast. Harmony and balance are the key, letting all the flavors come together to create something greater than the sum of its parts.
Strawberry Beret
Strawberry Amber Ale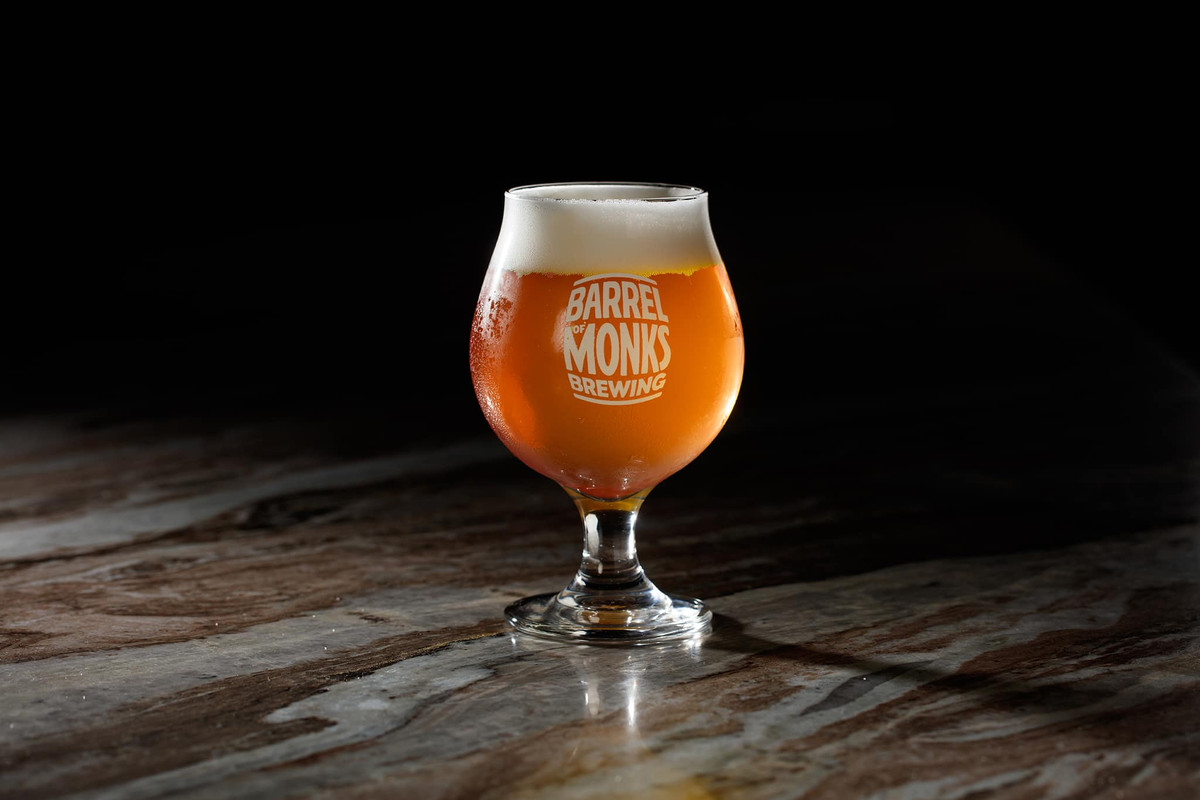 With this beer we have found the right combination of that refreshing (but subtle!) flavor of strawberry in a crisp amber ale. The Belgian yeast strain adds to the fruit flavors and gentle noble hops round out the profile.